Get in the Game: What Athletes Need to Know About Sports Contact Lenses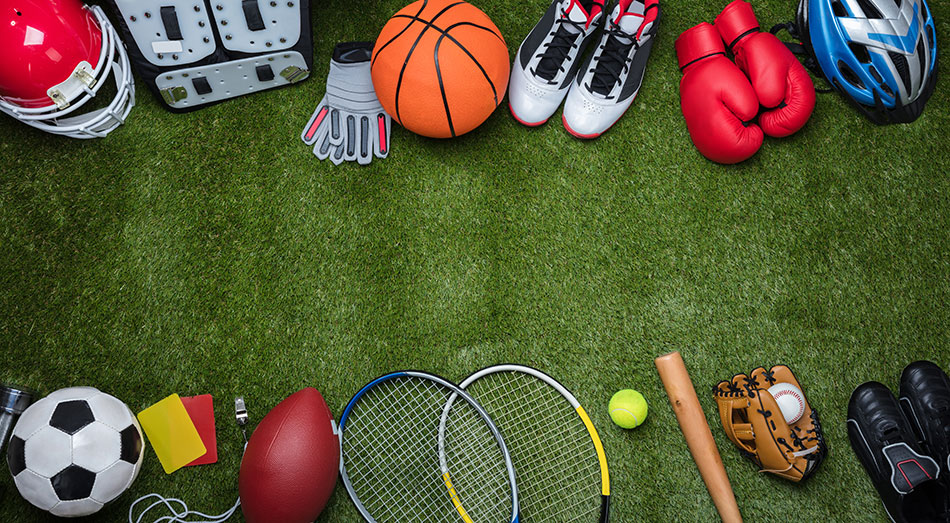 As an athlete, many factors play into your performance, including your ability to see clearly. Not one of the lucky ones with perfect vision? Then you probably wear eyeglasses to correct your vision. However, you may find them cumbersome and hindering while you're in the game.
Nowadays, many people with vision deficiencies wear contact lenses as an alternative to glasses. This can be more comfortable and provide crisper vision in everyday life. But is the switch right for you as an athlete?
If you're looking into switching to sports contact lenses you may feel apprehensive about it. Here, we've answered some of the key questions athletes may have. With this information, you'll have all you need to determine whether or not sports contact lenses are appropriate for you.
Can I Wear Contact Lenses While Playing Sports?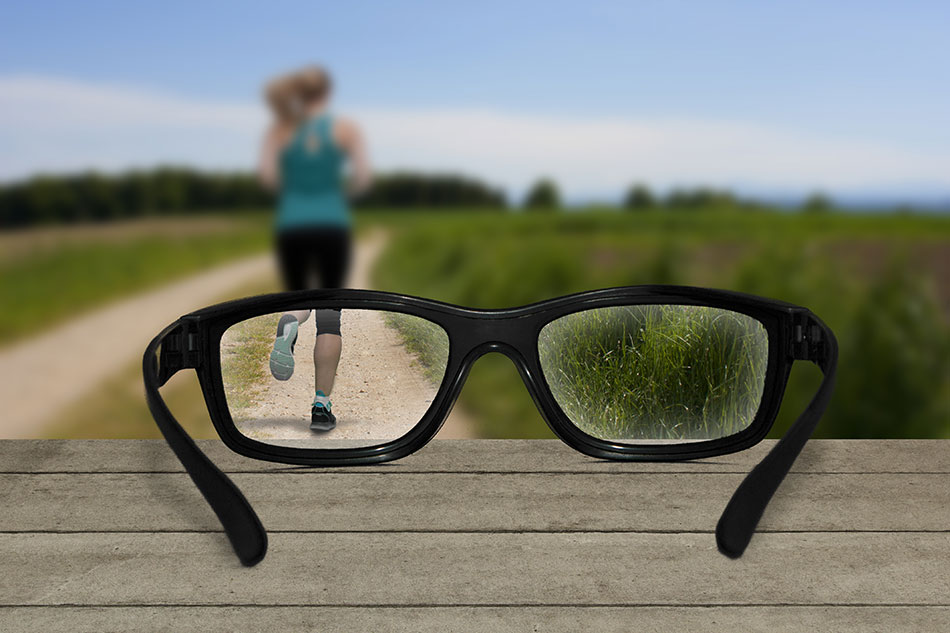 You can definitely wear contacts while participating in activities! In fact, it's safer for you to wear contact lenses rather than glasses while playing sports.
Glasses may pose a safety hazard while you're actively engaged. You run the risk of injuring yourself and others from broken glass or hurting others if your frames break.
Collisions can happen more easily due to reduced peripheral vision with glasses. Also, they sit on the bridge of your nose in a very vulnerable position. But contacts stay nestled against your eyes, where damage is much less likely to occur.
When choosing contact lenses to wear during sports, go with soft ones. Although hard gas permeable contacts allow more oxygen flow to your eyes, they can be riskier to wear in high-contact sports. Because soft contacts are more pliable, they won't get knocked out as often as hard ones can.
What if I Can't Wear Contact Lenses?
What if you're not comfortable wearing contact lenses? Or can't wear them for other reasons? No worries! You can dedicate a pair of glasses to sports exclusively, or buy special sports glasses. You can also take the plunge and give contacts another try. With vast improvements in contact lens technology, you may surprisingly be able to wear them after all.
Many types of contact lenses have been developed to combat sensitive or dry eyes. Brands like ACUVUE TruEye are so breathable that you won't even notice that you're wearing contacts. This enables you to truly focus on the game, so it may be worth looking into before you choose more expensive routes.
What Are the Benefits of Contacts Over Glasses in Sports?
There are many reasons why wearing contacts can better your performance in sports. Here are a few of the important ones:
Better Vision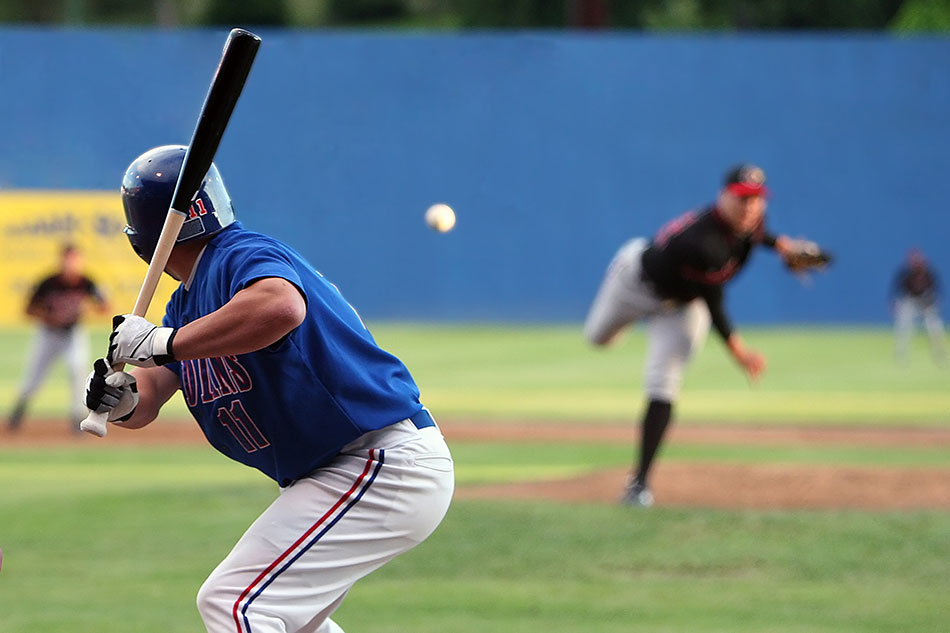 Contacts provide crisper vision than glasses do. The key difference is that contacts sit directly on your eyes. Because contacts conform to the natural shape of your eyes, there are fewer distortions than you'd get with glasses. Another benefit is not having to worry about distracting reflections since there are no glass lenses.
Also, while you barely have peripheral vision with glasses, you do with contact lenses. Again, the reason for this is that they sit directly on your eyes instead of on the bridge of your nose some distance away.
Having a wider field of vision helps you see the field, court, and other players better. You can stop worrying about frames blocking your view, as well as fogging and streaking from bad weather.
Greater Safety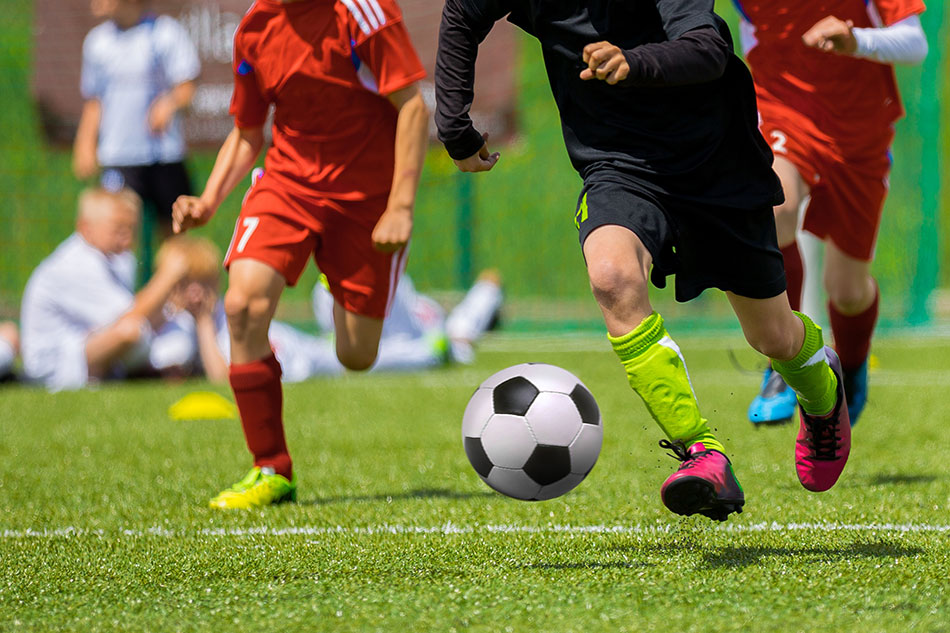 Although you can wear glasses during high-impact sports like soccer, baseball or basketball, it's best not to. Over 493,000 basketball and 399,000 football injuries occurred in 2015. While they were not all eye-related injuries, contact lenses can help avoid many of the hazards you encounter while playing sports. They can keep you from becoming another statistic.
Although it may be tempting to wear glasses during lower-impact sports, contacts are still a better choice. Whatever sport you play, your glasses could slip off, distract you, or break. While broken glasses can impact all players, problematic contacts usually impact only you.
Plus, the chance of injury to you is very slim. The worst thing that could happen is dislodgement or a corneal abrasion with hard contacts. This is another good reason not to wear hard contact lenses when active.
Compatibility With Protective Sports Gear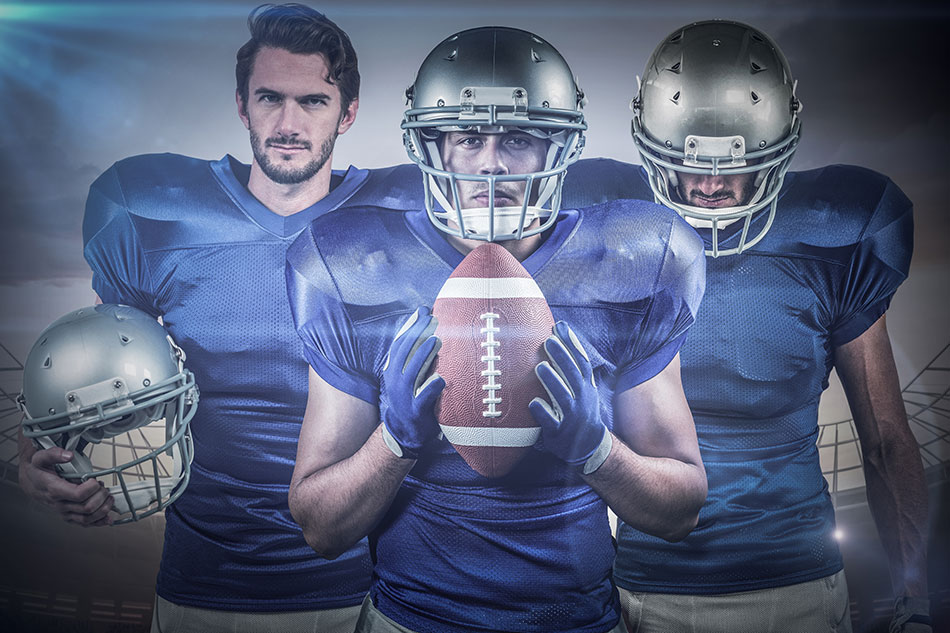 In many sports, such as hockey and football, you need to use special protective gear. If you need to wear a helmet or any form of headgear, contacts allow for better fit and comfort than glasses do. Your headgear can sit perfectly all throughout the game, without constantly banging into your glasses.
Convenience
Chances are, you sweat while you're playing your sport. That means your glasses are much more likely to slide down your nose. This probably already happens during regular wear. The constant need to reposition your glasses is inconvenient and will interfere with how you perform.
With contacts, you won't have to worry about constantly adjusting them. And even if you wear a sports strap on your glasses to hold them in place, you may still encounter foggy glasses.
Can I Wear Contacts for Water Sports?
You shouldn't wear contact lenses when participating in water sports. Bacteria from bodies of water can easily contaminate your lenses and lead to infections.
If you love surfing or swimming, there are special prescription goggles you can buy. Or, if you really have to use contacts for water sports, ask your eye doctor to prescribe dailies. This way, you can throw them away after each use and lessen your chances of infection.
How Do You Properly Care for Contact Lenses?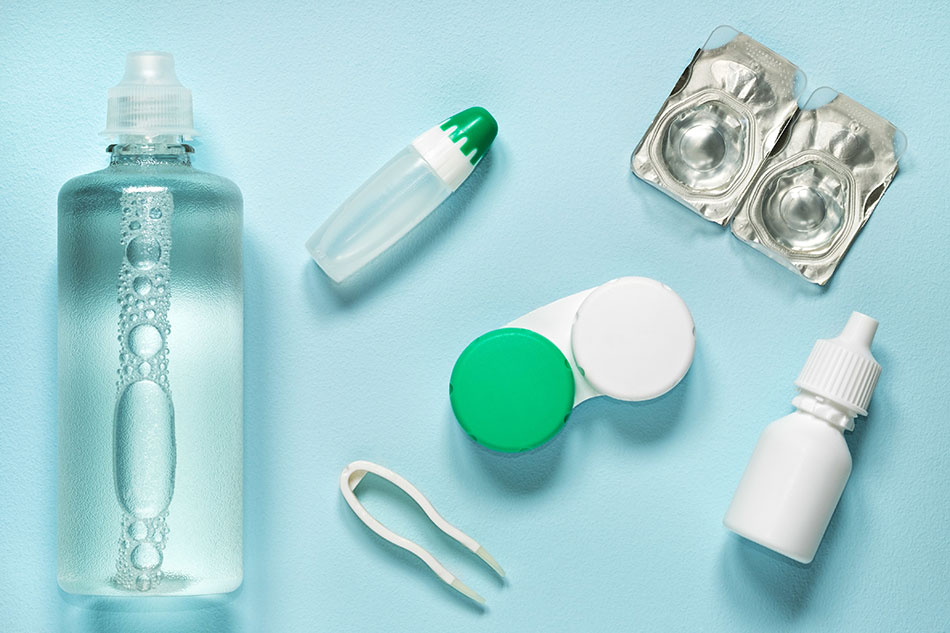 You'll get the most out of your money and your contacts by caring for them properly. Your eye doctor can give you a complete run-down on contact care, but here are some of the things you'll need to do:
Replace lenses on schedule
Wash your hands before handling contacts
Never use your saliva to moisten your contacts
Avoid rinsing or storing lenses in water
Apply makeup after putting in your contacts
Only wear your contacts- no one else's
If you don't care for your lenses the right way, you run the risk of damaging your eyes or causing infections. Proper care will also help your contacts perform better and last longer.
What if I Lose a Contact While Playing?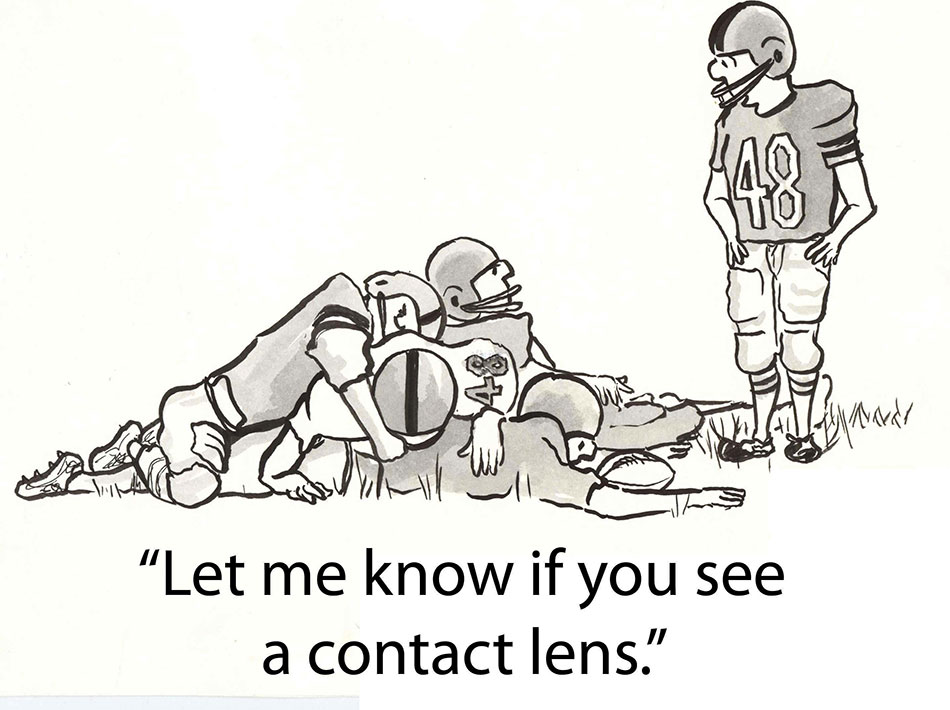 While contacts generally stay in place, you may end up losing one during a game. If this happens, ask for the game to stop so you can remove yourself from the area.
If you're able to locate your contact lens, carefully clean it using guidelines provided by your eye doctor. Don't use tap water to clean the lens, as it may introduce harmful pathogens to your eye! This can result in serious infections, such as Acanthamoeba keratitis. This is a parasitic infection that can lead to blindness.
Be sure to always have your lens kit with you so you have the proper solutions to clean your contacts. Carrying extra lenses in your sports bag can also get you back in the game faster. This is super-easy when you choose daily disposable lenses.
So Should I Get Contact Lenses for Sports?
While there are no contact lenses specifically made for sports, there are some contacts that are better suited than others. One such contact is the ACUVUE TruEye lens mentioned previously. In fact, many of the daily disposable lenses are great for sports because of the ability to throw them away after you're done.
Whether you choose soft or hard ones, contact lenses for sports will make your playing experience even better, so don't be afraid to try them out! They eliminate many sports dangers and allow you to see in a much clearer fashion.
If you want to explore your options for wearing contact lenses while you play sports, be sure to consult with your eye doctor. You can be on the field of play with your new contacts in no time.