A Healthy Diet for Healthy Eyes: The Best Foods for Your Vision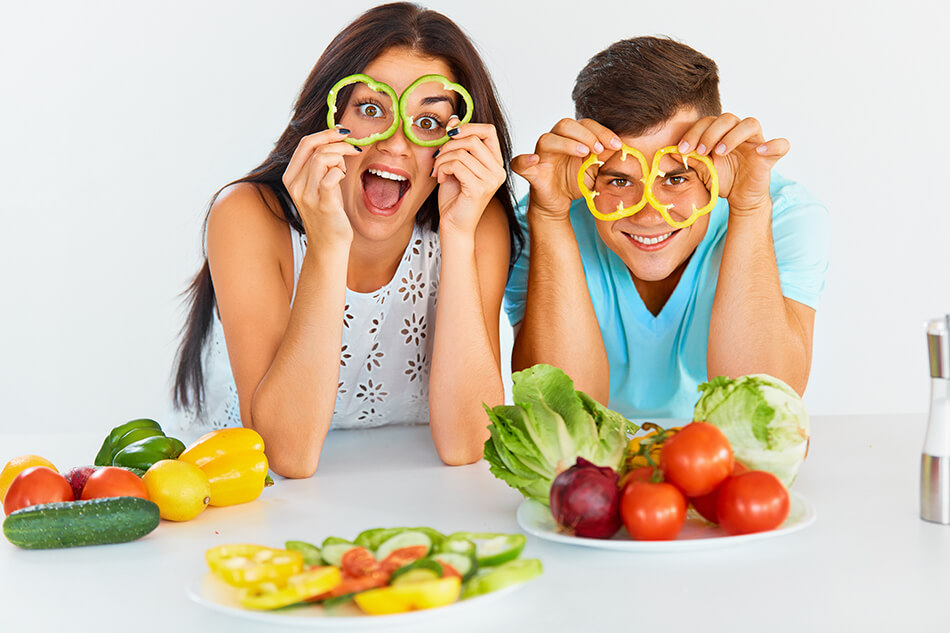 Eating the right foods is good for your health. But did you know that it is also a way to maintain healthy eyes? It's true! In addition to affecting our weight, our energy, and our risk for getting diseases, a healthy diet is good for our eyes. Adding the right vitamins, minerals, and nutrients to your diet can keep eye disease at bay and even improve vision.
Lutein and Zeaxanthin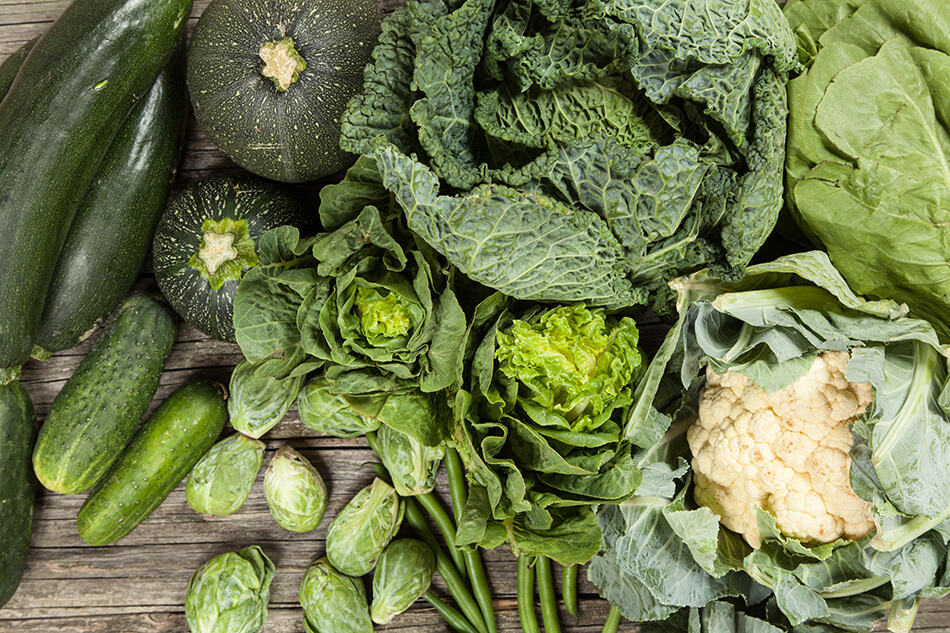 In at least one study, lutein and zeaxanthin have been shown to decrease the risk of specific eye diseases that develop due to aging. The most noteworthy are cataracts and macular degeneration.
Vegetables that contain lutein and zeaxanthin include:
Broccoli
Brussel sprouts
Celery
Collards
Green beans
Kale
Lettuce
Okra
Peas
Spinach
Turnip greens
Similarly, these nutrients are also in the following fruits:
Cantaloupe
Grapefruit
Oranges
Papayas
Peaches
Tangerines
Omega-3 Fatty Acids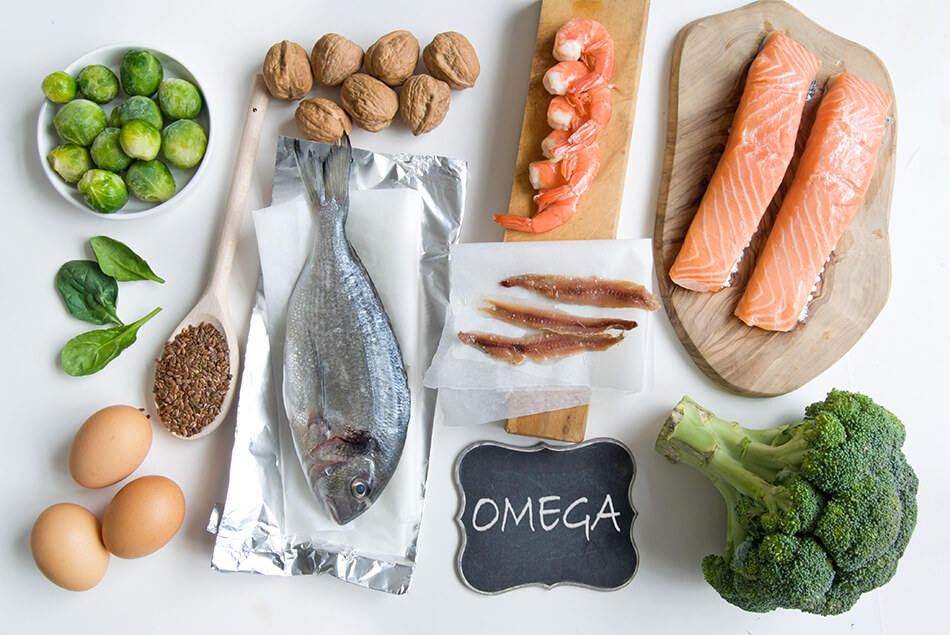 Some fats are no-nos in a diet. However, omega-3 fatty acid is a source of good fat because it helps your brain function correctly and offers the body other great benefits. It strengthens the immune system and it can help maintain better vision as we age.
As mammals cannot produce omega-3 fatty acids, we have to get them from other sources through our diet. The main source of omega-3 fatty acids is seafood. The most noteworthy fish for omega-3s includes:
Anchovies
Albacore tuna
Atlantic mackerel
Herring
Salmon
Sardines
Whitefish
Other good sources of omega-3 fatty acids are seeds and nuts:
Chia seeds
Flaxseeds
Hemp seeds
Walnuts
Vitamin C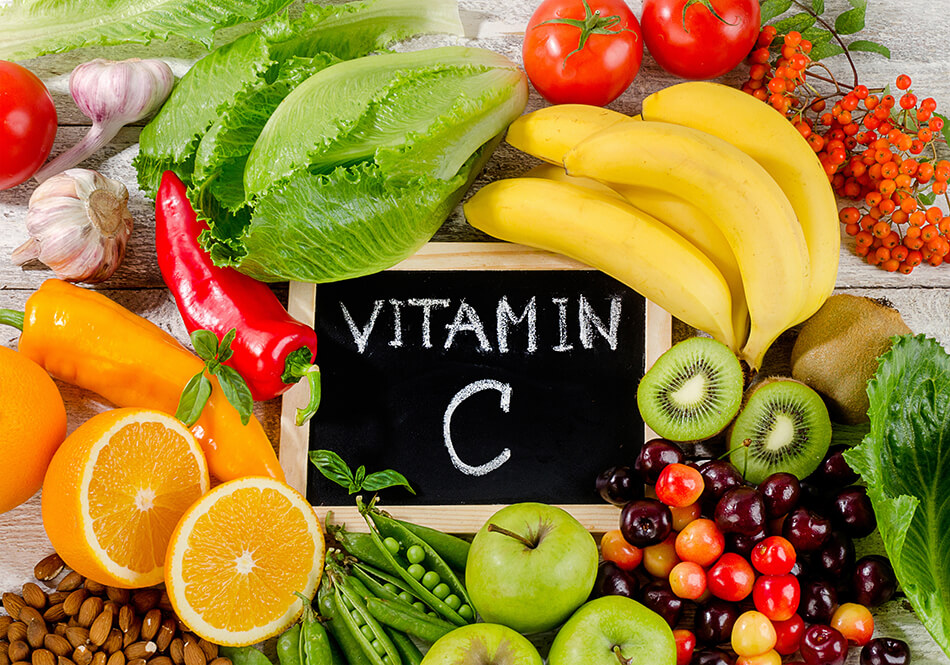 Vitamin C is an antioxidant. Antioxidants slow or stop cell damage. Because of this function, vitamin C can reduce cataract risks. Furthermore, it also slows vision loss as well as macular degeneration development.
Foods that are a good source of vitamin C include:
Broccoli
Brussel sprouts
Cauliflower
Grapefruit
Guava
Kale
Mango
Oranges
Papaya
Peas
Pineapple
Red peppers
Strawberries
Vitamin E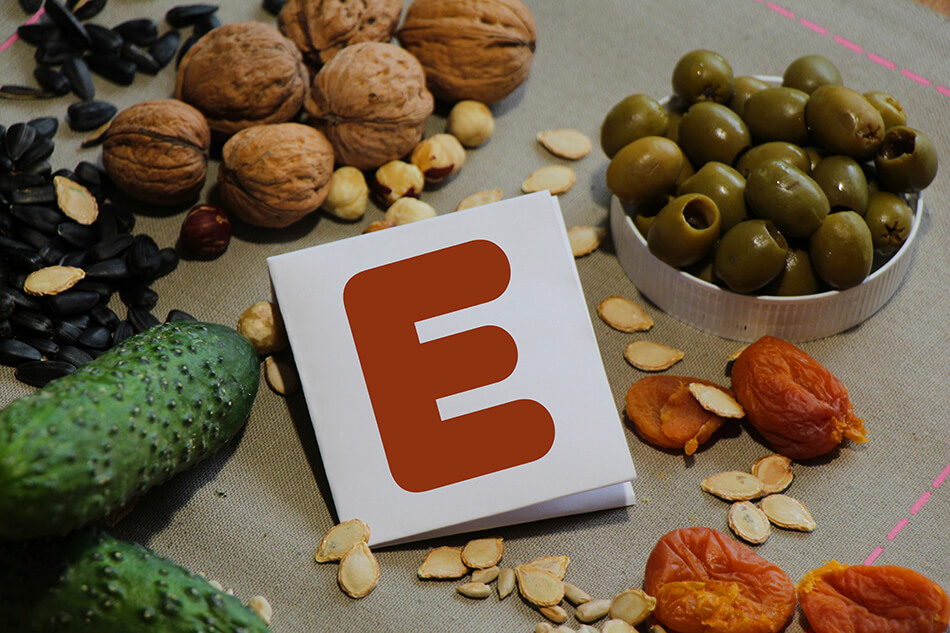 Another great antioxidant for the eyes is vitamin E. This is because vitamin E helps protect cell membranes throughout the body, including the eyes. Vitamin E protects against damage caused by metabolic by-products called free radicals. To help maintain healthy eyes vitamin E can be added to your diet through the following foods:
Almonds
Avocado
Broccoli
Hazelnuts
Kale
Olives
Papaya
Parsley
Pine nuts
Raw seeds
Spinach
Turnip greens
Vitamin A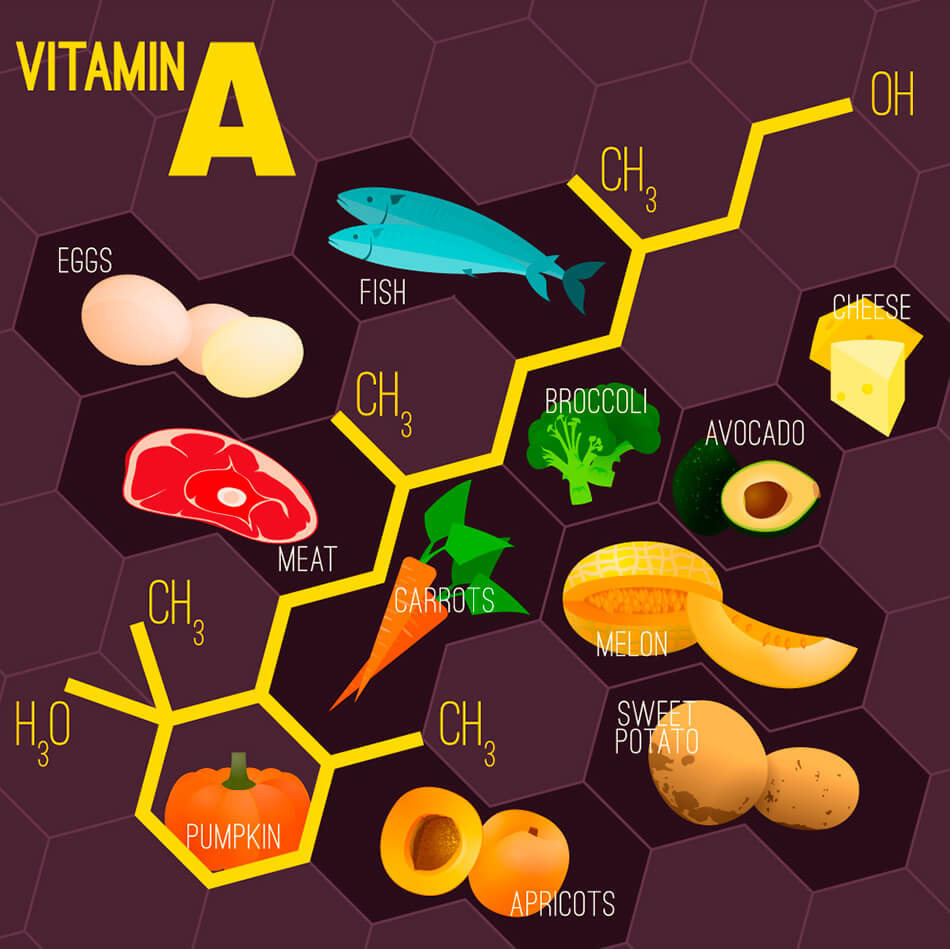 The outside covering of the eye is called the cornea and keeping it clear is an important aspect to clear vision. Vitamin A plays a vital role in doing this while also allowing us to see in low-light conditions.
A deficiency in vitamin A can lead to xerophthalmia, which is an eye disease that begins with night blindness and can dry the tear ducts, leaving the eyes with permanent blindness.
Although the risk of vitamin A deficiency is low in developed countries, adding foods that are rich in vitamin A to your diet can help to avoid such issues. These foods include sweet potatoes, leafy greens, bell peppers, and pumpkins.
Zinc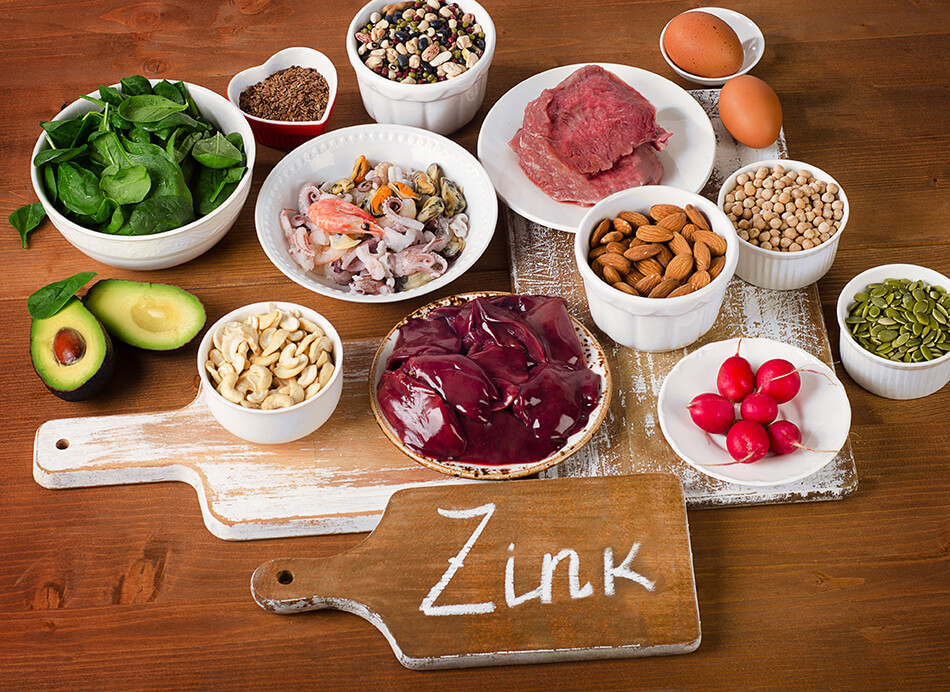 Zinc is a mineral that helps molecules throughout the body. One function is to move vitamin A from the liver to the eyes. Without Zinc, Vitamin A is useless because it cannot get to the eyes.
Cashews
Chicken
Beef Liver
Chickpeas
Cocoa powder
Kefir
Mushrooms
Pumpkin seeds
Spinach
Yogurt
There is an almost infinite number of ways to help maintain eye health through diet without feeling like you're missing out on great foods. Check out these great recipes that are easy to prepare and delicious, and also help maintain and improve eye health.
More Eye Health Tips
Keep in mind that eating healthy is just one thing you can do for your eyes. Here are several other eye health tips to keep your eyes healthy.
Have regular eye exams with your doctor so you can catch any problems early.
Know your family history so you can discuss it with your eye doctor and take any necessary steps that are recommended.
Manage your weight, as being overweight can lead to diabetes which is may cause of vision loss.
Wear eye protection, like goggles, as needed while working. Even just going outside can be strenuous on the eyes. A good pair of sunglasses can help protect them from UVA and UVB rays.
Smokers are at higher risk of developing cataracts, macular degeneration, and optic nerve damage, so a smoke-free environment would not only help your lungs, it will also help your eyes.
Be sure to rest your eyes from long bouts of staring at a screen.
Keep your eyes healthy by keeping them clean. Avoid touching your eyes before washing your hands to keep foreign substances and bacteria out.
Care for your contact lenses as directed. Keeping them clean or disposing of old lenses in favor of new ones will keep your eyes clean and healthy.
Eye health requires a conscious effort to maintain good vision. Eating the right foods while taking care of your eyes is an important part of the overall process. Try adding a wider variety of healthy foods to your diet to be sure you get more of the right vitamins, minerals, and nutrients for healthy eyes.